You gotta love it! I can't make this stuff up!! OVH (a.k.a. OVHCloud) claims to be "the European leader of the cloud", among other things. Yet when I send a complaint to the email address they provide in their WHOIS records (abuse@ovh.ca), I get a form reply stating the following:
Thank you for taking the time to contact the OVHcloud Abuse Team. This is an automatic reply from our system. The information provided does not allow us to identify the customer or service corresponding to your report. Thus, we advise you to fulfill the following abuse form to be able to take the required measures on :
OK. That's kind of expected. Most large ISPs don't want to deal with emails any more – They expect you to find their special form and use it to report the problem.
But let me first point out that their "automatic reply" claims "The information provided does not allow [them] to identify the customer or service corresponding to [my] report". Really?!?!? I sent the exact email text just as it is stored natively on most mail systems, which includes the standard mail headers easily digestible by any human or automated system with half a brain, but I digress.
So I comply by using their web form to submit the SAME EXACT email header and body. I get an auto-response from the web form asking me to " confirm your abuse using this address", then I click on the link to do so.
In the same email, they state the following:
You will receive an answer from our customer or our abuse service as quickly as possible. If you have any questions, please contact our assistance https://www.ovh.com/support/
For the record, I have not received a proper follow-up email from their abuse service ever explaining if or how the spammer on their network was dealt with.
How ironic is it that the very link they provide to ask for support leads the user to a BLANK PAGE?!?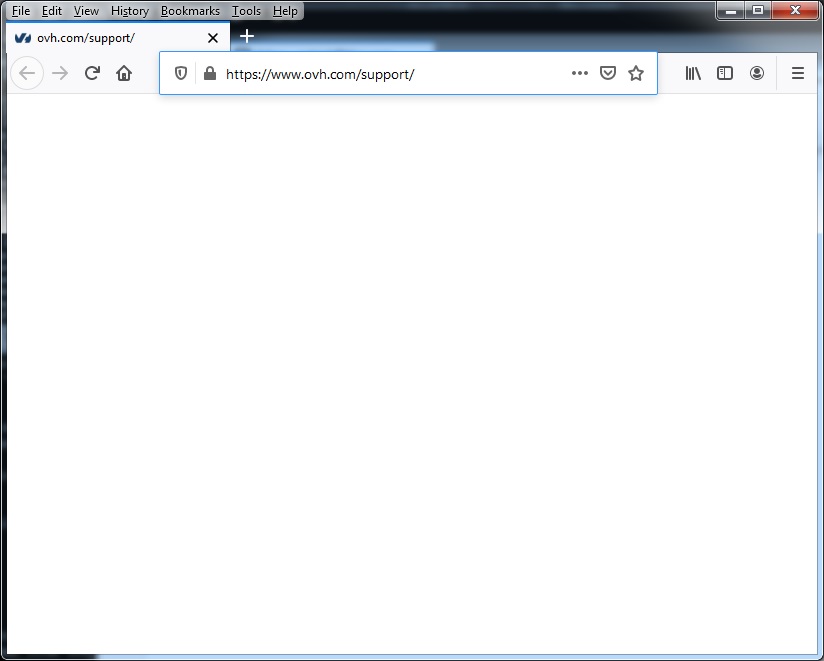 Go ahead and try it for yourself if you don't believe me!
Oh, and did I mention that OVH has been ignoring my complaints of spammer's on their networks for months now?! Earlier versions of their "abuse" page didn't work as well (i.e. would not accept perfectly valid "IP address of infringing content"), but again I digress.