I had to laugh when I saw a TV ad for LifeLock.  They talk about how they are "Relentlessly Protecting Your Identity", and then they say "If you sign up now, we'll give you this free shredder to help you secure your discarded documents".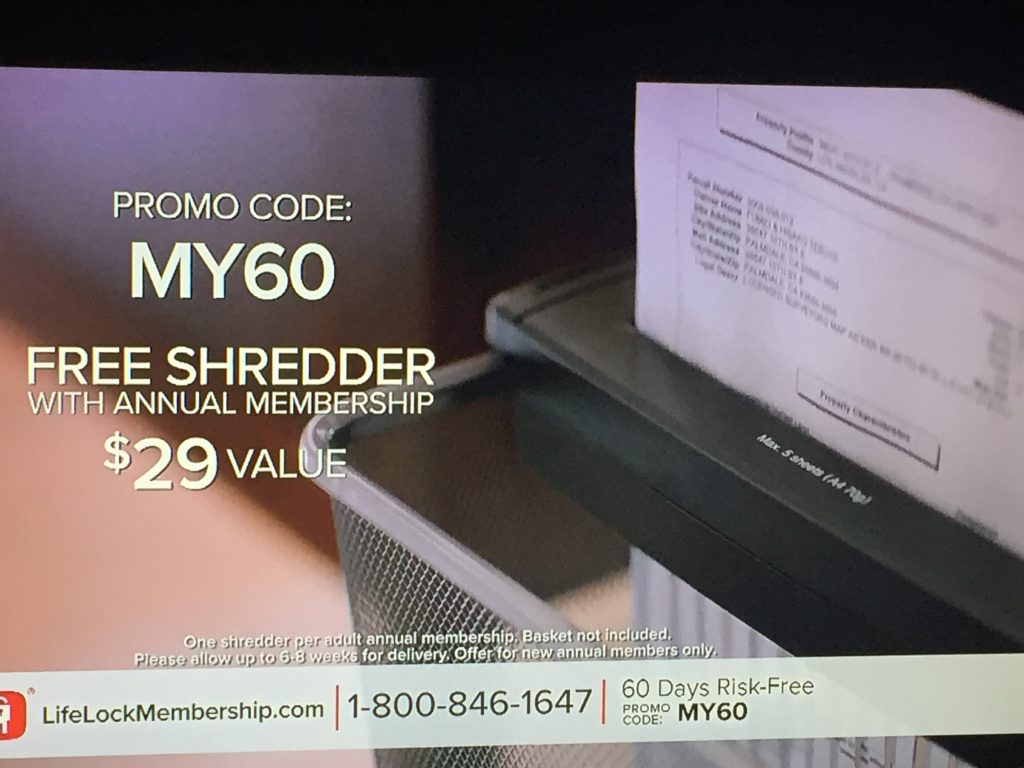 Really?!?  A strip shredder?  You call that SECURE???  I don't think so!  That is the favorite shredder of criminals because it makes you (their potential victim) FEEL safe when you use it, but makes it OH SO EASY for them to reassemble your document(s) should the need arise!
Note how this page states: "Pretty much useless. My kids could put the document back together."
Come on LifeLock – get serious and don't offend people by treating them like idiots!