I recently ran across an image in a comment on Facebook that is clearly pornographic. The image may not be that of a real person's genitals, but it is an image of a man's torso with a huge erect penis. (maybe it's from an ad for a sex toy? I don't know…)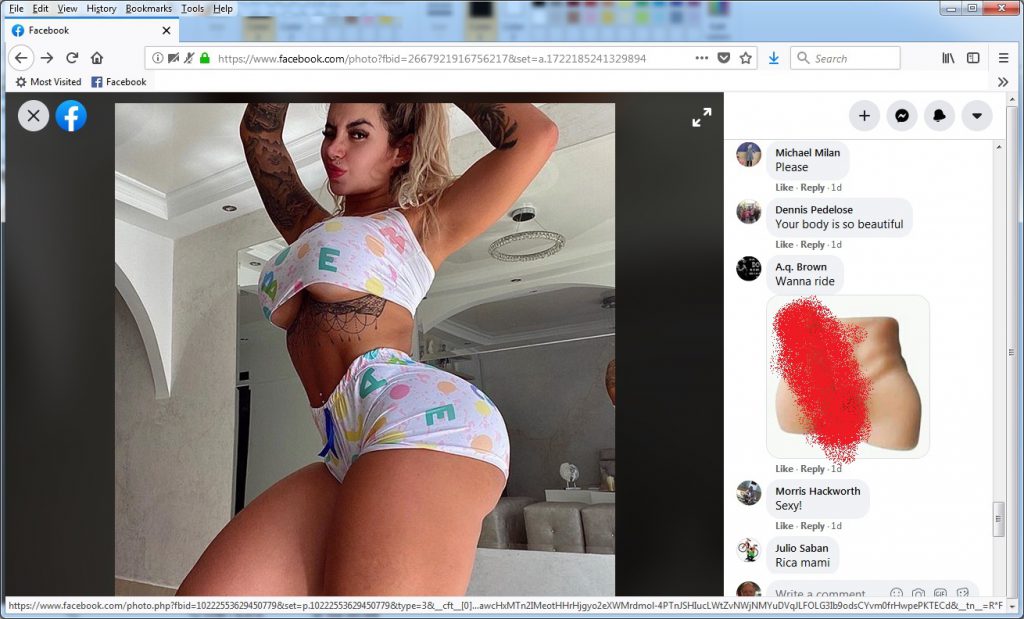 Either way, it clearly does not belong in the public view on Facebook for just anyone to see.
I clicked on "Give feedback or report this comment" to let Facebook know that the comment contained pornography so they could take it down, and here was their response: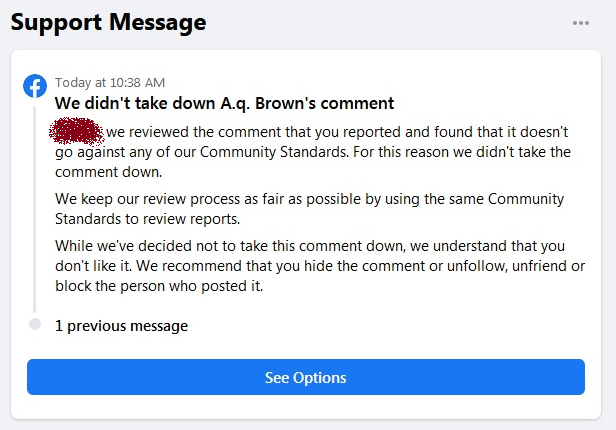 They claim they reviewed the comment and "found that it doesn't go against any of [their] Community Standards"?!?! Really??? My god, how loose are their standards anyway?!?